Animal Feed Micronutrients Market – Asia-Pacific to Witness Highest Growth by 2021: PMR
Industry: Food and Drink
New York (PRUnderground) October 12th, 2015
Persistence Market Research has announced the release of a new report, titled 'Animal Feed Micronutrients Market: Global Industry Analysis and Forecast to 2020'. This report collates up-to-date financial data gathered from numerous research resources for presenting a reliable and unique evaluation on the animal feed micronutrients market.
The global animal feed micronutrients market is predicted to experience substantial growth, due to the rising demand for meat because of the increasing global population. In addition, the rising disposable income of the consumers has also impacted the market positively. Animal feed micronutrients are essential animal feed additives utilized extensively for enhancing feed quality in order to improve the overall health of cattle and for enhancing the yield. The increase in animal health expenses and the rising preference for owning pets has also fuelled the demand for animal feed micronutrients.
View Full TOC: http://www.persistencemarketresearch.com/toc/3306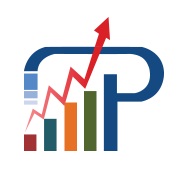 Animal feed micronutrients have also gained popularity owing to their qualities such as improving feed digestion and cure and prevention of diseases in animals. On the other hand, the absence of awareness amongst poor farmers on the health benefits of animal feed micronutrients and the complicated dosage application of animal feed micronutrients are amongst the key factors impeding the growth of the market.
Asia Pacific stood as the biggest and most swiftly developing market for animal feed micronutrients due to the presence of a growing market for beef and other products derived from cattle and rising demand from India and China. Europe and North America trailed Asia Pacific and the U.S. stood as the biggest market within the region of North America. On the other hand, Argentina and Brazil stood as the two biggest markets for animal feed micronutrients within the Rest of the World segment.
Request a Brochure of this Report: http://www.persistencemarketresearch.com/samples/3306
The prominent players operating in the market are Archer Daniels Midland Company (ADM), Cargill Inc., Lallemand Inc, Balchem Corp., Novus International Inc., Kemin Industries Inc., and Nutreco N.V.
About Persistence Market Research PVT. LTD.
Persistence Market Research (PMR) is an innovative provider of market research reports and consulting services. The three PMR pillars of strength that have helped us win clients for years are: Quality Research, Quick Research, and In-depth Research.
PMR's team of seasoned analysts and consultants are experts in their domain. At PMR, we process complex, exhaustive primary and secondary research data into valuable insight. We understand that each client has a unique problem statement, and address it with our strengths.