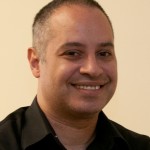 Alex Miranda has been doing SEO since 1998. He was the Editor-in-Chief of the social media press release distribution company PR Underground. PR Underground has been in the forefront of social media press releases since 2007. Alex is known for his $20, 5 minutes on top of Google strategy. being editor of the company has allowed Alex to help many businesses create the perfectly written press release. Alex is always blogging about writing effective press releases that drive traffic.
He is also the Chief SEO strategist at Marknet Group Inc a web design and online business strategy company located in Brewster, NY. Through Marknet Group Alex has helped many clients big and small achieve #1 rankings on Google. Always keeping up with the latest SEO news, Alex is constantly passing this information on to his clients. Whether it is on YouTube, Facebook, Twitter or blogging, he makes sure the word gets out. At Market he is also known for his FREE 15 minute website review. As Chief SEO strategist, Alex is always finding innovative ways to help his clients achieve greater online visibility.
A master of WordPress SEO, Alex is the assistant organizer of The Hudson Valley WordPress Meetup group. He has spoken at numerous events. in 2010 Alex was the featured SEO speaker at WordCamp NYC 2010 and 2012. If you have any questions about WordPress SEO, he is the man to contact.
Feel free to call him directly at 845-259-9396.