Alabaster Black Returns In Gabriel Valjan's Latest Thriller, TURNING TO STONE
Industry: Book Promotion
Alabaster Black returns as an investigation into a public official's death squares Bianca and her friends against a backdrop of financial speculation and organized crime.
United States (PRUnderground) April 9th, 2015
TURNING TO STONE, (THE ROMA SERIES – BOOK IV), by GABRIEL VALJAN
Alabaster Black aka Bianca Nerini returns as an investigation into a public official's assassination pits Bianca and her friends against a backdrop of financial speculation, female assassins on motorcycles, and the Camorra—the most ruthless of Italian organized crime gangs—in Gabriel Valjan's TURNING TO STONE, the fourth book of the highly praised Roma series (Winter Goose Publishing; June 2015; softcover $15.99; Kindle / Nook, $5.99).
En route to a secret meeting, Aldo Giurlani—the regional commissioner of Lombardy in northern Italy and a specialist on organized crime—is assassinated in the middle of a public square.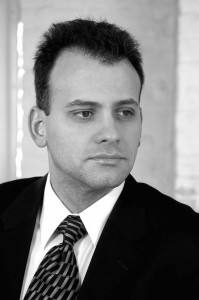 More mysterious is the package sent to Giurlani's hand-picked team of five top investigators within the Guardia di Finanza (GdF), the Italian law enforcement agency that investigates illegal financial transactions, from money laundering to drug trafficking. Within the package are five copies of a book entitled Man of Smoke written by Aldo Palazzeschi.
Then there is Bianca's tenuous online contact with a mysterious online contact known as Loki, who delivers a cryptic message to her, takes on a new twist with the appearance of a brilliant young obsessive-compulsive man who joins her team.
Complicating matters even further, old enemies and, more problematically, Alabaster's former employer—Rendition, a murky covert U.S. government agency that does more than just investigate financial crimes—still have grudges to bear against her.
As new mysteries unfold, Bianca's group quickly discovers that Naples might just be the most dangerous city in Italy.
Readers looking for a suspenseful thriller with mysterious twists and turns abounding will love Gabriel Valjan's TURNING TO STONE.
Available for pre-order on Amazon , and Barnes & Noble .
About the Author
Gabriel Valjan lives in New England, but has traveled extensively, receiving his undergraduate education in California and completing graduate school in England. Ronan Bennett short-listed him for the 2010 Fish Short Story Prize for his Boston noir, Back in the Day. His short stories and poetry have appeared in literary journals and online magazines.
Contact Info
Media professionals wishing to review TURNING TO STONE or interview / spotlight Gabriel Valjan, should contact GK Zachary 845-493-0468 or email him Gilbert@ProBookMarketing.com
PRAISE FOR THE ROMA SERIES
ROMA, UNDERGROUND
"A provocative thriller with a riveting and surprising plot." —M.J. Rose, International bestselling author
"…the strong, captivating heroine and an allure of conspiracy and organized crime make this novel an undoubted success." —Kirkus Book Reviews
"Conspiracy, double identities, car chases and espionage, all against the backdrop of magical Rome, with its great food and marvelous art history, make this an entertaining, intriguing read." —Blogcritics Book Reviews in Brief
WASP'S NEST
"Again, Valjan successfully conflates multiple sophisticated narratives that bring the past and present together, which the archaeological theme of the last novel also helps accomplish . . . Black is back and just as entertaining as ever." —Kirkus Book Reviews
"…a compelling reading, action-packed and with intriguing characters. The plot had plenty of twists and turns, some surprising secrets, and it kept me on the edge of my seat, guessing until the very end." —The Book Junkie
THREADING THE NEEDLE
"It is even more to Gabriel Valjan's credit that with Threading the Needle he, as an American, was nonetheless capable of unusual insight into the Misteri Italiani, the Italian Mysteries, without taking any prejudicial standpoint, one way or the other, or putting the blame on anyone, but rather inviting readers to judge for themselves." —Claudio Ferrara, Italian journalist and translator
"But after the first few pages, I knew I was committed to the end of the book … and would be reading the two earlier books…Characters, plot, ideas, background: In Threading the Needle, Valjan weaves it all into an international crime novel worth the read." —Beth Kannell of Kingdom Books, a specialty mystery bookshop in northeastern Vermont.
About Gabriel Valjan