Akouba Credit Debuts Serving Booming Small Business Loan Market
Industry: Banking & Loans
Small and medium-sized businesses, take note: Chicago-based Akouba Credit (www.akoubacredit.com) is making its public debut as a leading non-bank lender, prepared to help
Chicago, Illinois (PRUnderground) May 7th, 2015
Small and medium-sized businesses, take note: Chicago-based Akouba Credit (www.akoubacredit.com) is making its public debut as a leading non-bank lender, prepared to help small business owners meet their financial needs. The company is poised to disburse $25M+ in loans this year.
"Every year, more than 80% of small businesses are denied access to the capital they need to properly run their companies. That's stunting our economy's growth," Chris Rentner, Akouba CEO, explains. "Since the 2008 financial crisis, a gap has widened between the banking community and the needs of growing businesses. Local and community banks have been handcuffed by regulation. Akouba Credit is responding by offering a platform to provide small businesses the funds they need quickly and easily."
Akouba (Greek for "Reach out and help, or provide) Credit is closing that funding divide with a technology-driven, online loan approval process that takes less than one hour for all qualifying small businesses seeking $5,000-$250,000 in loans.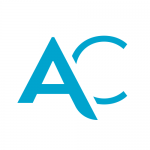 Founded by 29 year-old Nick McMillan (CTO), 29 year-old Evan Hareras (COO), and 32-year old Chris Rentner (CEO) the firm's goal is to serve the vast market of small businesses typically underserved by traditional banks and to provide qualified small businesses with simple financing they need when they need it.
Traditionally, entrepreneurs' business needs vastly differ from those of large corporations. Often, smaller businesses and new startups seek smaller loans and shorter repayment terms – neither of which banks are eager or able to offer. Says Hareras, "Unlike most banks, Akouba Credit loans do not require arduous paperwork or slow credit underwriting decisions."
"Big banks would like to offer more small business products," adds Rentner. "But they are constrained and can't offer small businesses much more than checking accounts. Through Akouba Credit's state-of-the-art automated underwriting technology platform, we provide clients with the right loans for their particular needs, in ways traditional banking and consumer lending institutions simply cannot." Akouba's business model shrewdly focuses on the under $250,000 lending market—the second-largest market in the country, trumped only by the $100M+ lending market.
In addition to reaching small business customers directly, Akouba Credit partners with a network of local and community banks to reach customers that fall outside the underwriting guidelines of traditional institutions.
In just 18 months of beta testing, Akouba Credit has established a strong network of customers from a variety of sectors –from small tech and design firms, to retailers and online merchants, to the bustling family-owned corner café. Akouba Credit targets what the firm describes as "good-standing businesses" – from young entrepreneurs to 50-year old established entities in nearly every industry.
Akouba Credit's interest rates are lower than traditional online lenders because of the relationships they create with local and community banks. "The entrepreneurial small business market is made up of growth-oriented companies run by reliable business owners of good risk. As a result, Akouba Credit can issue loans at rates starting at 7% and respond to qualified applicants nearly immediately," concludes Rentner.
For more information, visit Akouba Credit at www.akoubacredit.com or email hello@akoubacredit.com. Akouba Credit is located at 910 W. Van Buren Street, Chicago, IL 60607. 888-601-1772.
For further information or press inquiries about Akouba Credit, contact Orly Telisman Public Relations, Orly@OrlyPR.com or 312-375-1230.
About Akouba Credit
Akouba Credit: Simple financing to take your small business where you\'ve always dreamed. At Akouba credit, we can get you the financing solution you need in less than 24 hours, helping you and your business.