AbanteCart Releases Upgraded Open Source Ecommerce Platform
Industry: Ecommerce
Ecommerce retailers now have access to free, enhanced ecommerce tools via Abante Cart 1.2.3
New Jersey, United States (PRUnderground) August 10th, 2015
AbanteCart is a free, open source ecommerce solution that is already used by online retailers around the world. Now, AbanteCart has released an upgraded version that will give users the same no-cost access to its newly enhanced ecommerce platform.
AbanteCart is known as the "ideal open source ecommerce solution". Not only does the open source ecommerce application offer completely free use, but it also offers a portfolio of specially designed features that have been designed to help online retailers offer their customers the ultimate experience. The free shopping cart software helps retailers confidently sell online with a streamlined interface that accurately works on most devices. The AbanteCart ecommerce platform is scalable and customizable, offering retailers the opportunity to tailor the open source ecommerce application to suit their needs.
Offering a secure, robust core platform with enterprise-grade features, AbanteCart has become a favorite for many companies. With its newly released upgraded version, online retailers have the chance to enjoy enhanced features. AbanteCart 1.2.3 includes a product embed feature, the ability to sell anything on any website, and easy integration into any website. The Sell Anywhere feature makes it easier than ever for web retailers to offer their ecommerce products to consumers. Whether a retailer uses CMS, blogs, forums, static pages, or social media pages, the latest version of AbanteCart will work seamlessly across a wide spectrum of digital media. The feature allows sellers to create product widgets that can embedded anywhere. Users can also enjoy the new version's improved product images zoom feature and the ability to include a product blurb or short description with each item listed.
While these updates are immediately noticeable, there are many updates that run to the core of the program. For instance, with the AbanteCart open source ecommerce application, online retailers can now enjoy session security improvement, updated demo products, and fixes to many glitches that were common in the previous version.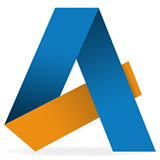 The all-new AbanteCart 1.2.3 offers online retailers a whole new opportunity to increase sales entirely for free. AbanteCart's team has taken to completely catering to the needs of modern online retailers. Instead of paying large sums of money for the latest and greatest ecommerce platform design, online retailers can use AbanteCart's free shopping cart to create a seamless, user-friendly, engaging ecommerce experience for customers. The AbanteCart shopping cart demo provides a closer look at the ecommerce platform's capabilities and features. More information about the latest version can be found at http://www.abantecart.com/shopping-cart-news/abantecart-123-released.
About AbanteCart
AbanteCart is an all-new open source ecommerce solution that allows online retailers to utilize a free, feature-packed shopping cart.