When your company receives an honor or award like being named to the INC. 5000 list of the fastest-growing private companies, it's definitely something you want to announce. (Any honor is worth announcing)
Congratulations to Fusion PPT and FreightPros who both made the list this year and put out press releases on PRUnderground.com to get the news out on the web. The Fusion PPT was quickly found in Google News for keywords in the headline.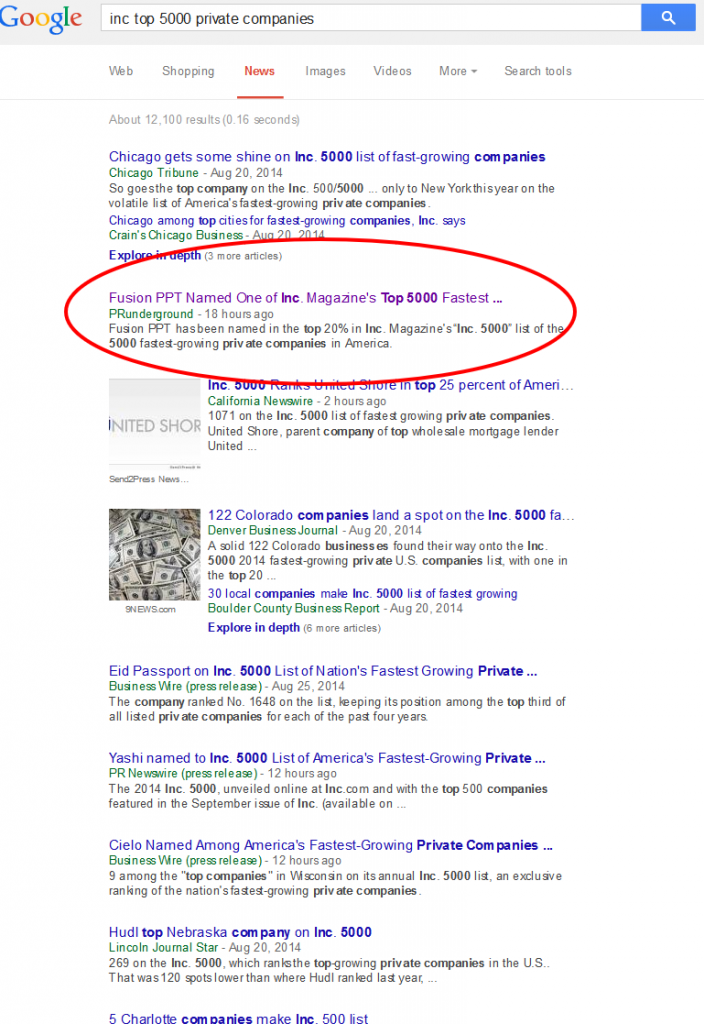 And even in Google itself via Google News: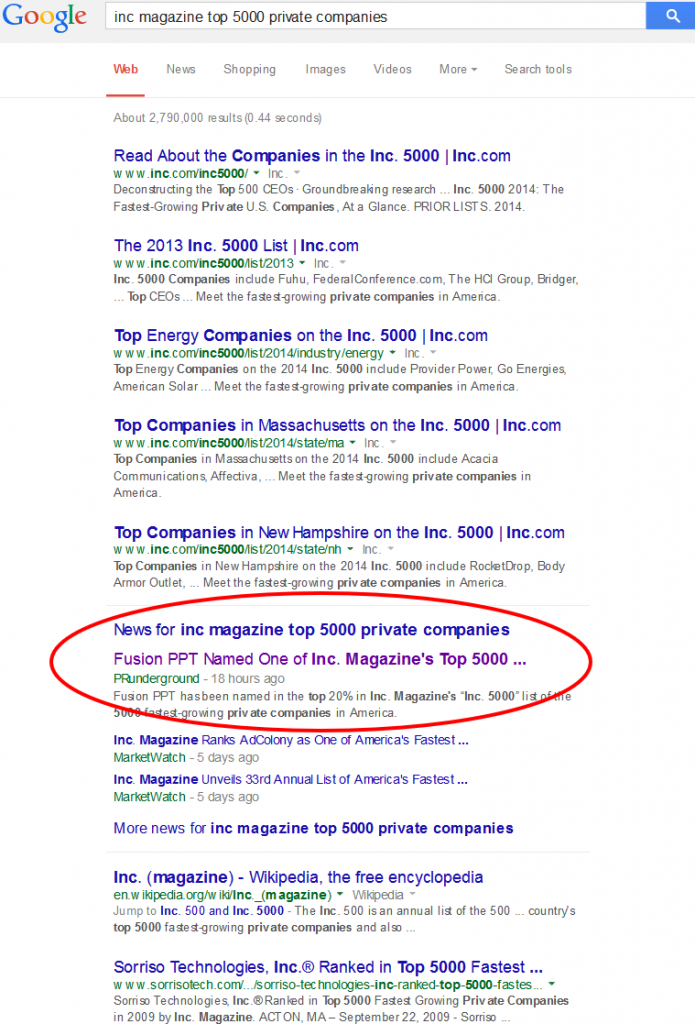 And through the PRUnderground.com automatic press release syndication, you can see the FreightPros announcement on sites like Boston.com, InvestingDaily.com, the Pittsburgh Post Gazette and the International Business Times among others.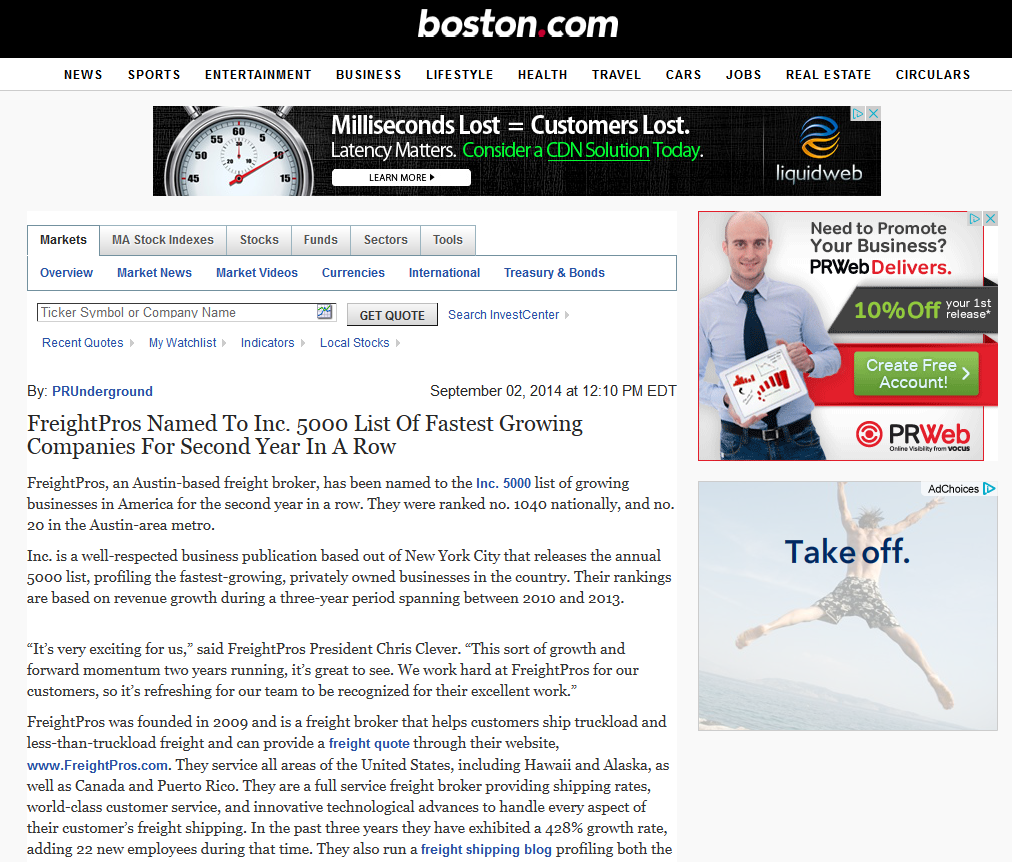 It also showed up on the first page of Google for people searching FrieghtPros, which can give instant credibility for potential clients considering using a business.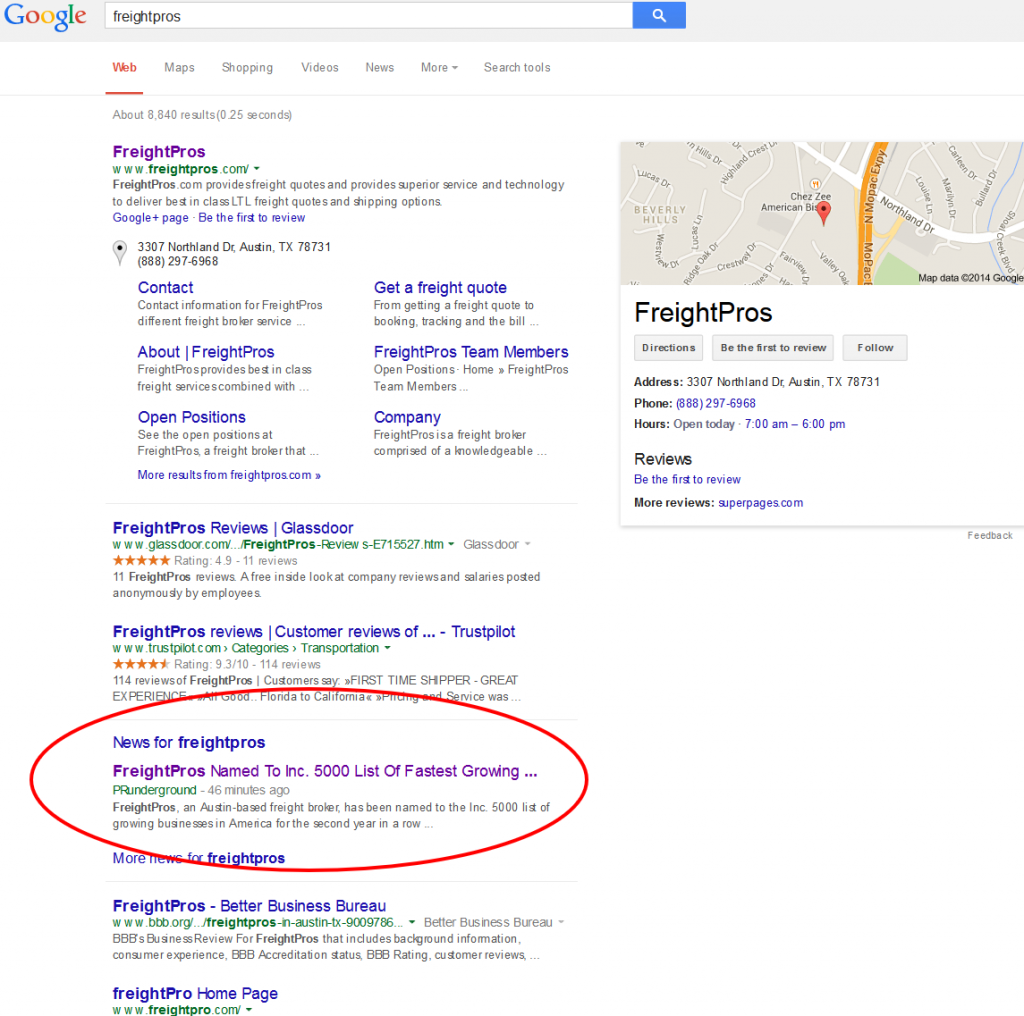 (Note: All Case Studies are intended to objectively show the actual ranking results and activity from a client press release on PRUnderground.com. They are not meant to be endorsements of either the PRUnderground service or the client's business, but just an interesting sample of possible results.)
About